Iain White Freelance Web Developer & Designer
Iain is based in Greater Springfield, Queensland Australia.
Who is Iain White?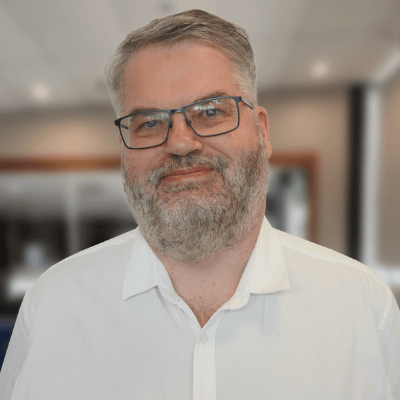 I have been a Software Engineer (Computer Programmer) for over 36 years. and I have been exclusively developing web-based solutions for over 24 years now.
I am a Full-stack Web Developer, that is to say, that I work on both the front-end and the back-end, enabling me to create a seamless full-featured we solution for your business.
Traditionally Web Design, designing the User Interface (UI) and User Experience (UX), is a separate skillset from Web Development (the mark-up and code that creates the website). Although I am primarily a Developer, I also have strong digital design skills.
Front-end Development refers to the site layout HTML5, style CSS-3 and code scripts that run in the browser JavaScript. Back-end Development refers to code that runs on the server such as PHP, ASP, Java, ColdFusion, Perl and Python. I have had commercial experience developing with all of these programming languages.
Back-end Development also covers the use of databases to store data, some common web-based databases include MySQL, PostgreSQL, MS SQLServer and Oracle. I have had commercial experience working with all of these databases as well as with non-relational databases known as NoSQL.
I also have had practical hands-on commercial experience working as a DevOps on Amazon Web Services (AWS), Microsoft Azure and Google Cloud Platform (GCP) infrastructure. DevOps is about bringing together historically separate functional IT areas. It involves "bridging the gap" or "removing silos between" software development (Dev) and IT operations (Ops) teams, often with the goal of being able to release software faster and with greater stability.
I am also a seasoned Agile Project Manager and is a certified professional Scrum Master with ITIL, PRINCE2 and Lean Six Sigma experience. Check out my LinkedIn profile at http://au.linkedin.com/in/iwhite.
I am an experienced IT Manager who has worked as Head of Technology for multiple companies.
As a Freelance Web Developer, I can help you get your business ideas on the Internet from a single page advert to an eCommerce website with thousands of products.
I am based in Greater Springfield, Queensland, Australia.

Iain White Freelance Web Developer & Designer